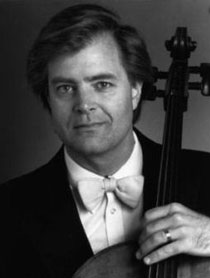 Lawrence Granger has been a member of the San Francisco Symphony since 1979. Prior to his membership in the San Francisco Symphony, he was Principal Cellist of the Oakland Symphony.
Mr. Granger has appeared as soloist with many orchestras throughout Northern California. He is active as a solo recitalist and chamber musician with many Bay Area groups. He also plays regularly with Chamber Music Sundaes, a concert series in Berkeley organized and performed by musicians of the San Francisco Symphony. In addition to standard classic repertoire, he has a special interest in promoting and performing contemporary works for cello.
He has recorded for several movies at George Lucas' Skywalker Ranch, and for many radio and television commercials. He has recorded on the CRI label, Secret Thoughts, (a piece written for him by composer and CSUEB Music professor, Frank La Rocca), and on the New Albion label, Cello Concerto by Peter Lewis.